About Me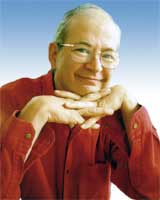 I was born on May 31, 1941 and raised in New York City, the east Bronx to be exact-- the area that became "Fort Apache."
After 1st grade, the neighborhood was getting pretty rough, and my family moved to Yonkers, NY, just north of the city.
Both my parents were high school teachers in art, and both had an interest in art and design. I spent many of my formative years at the Museum of Modern Art, the Metropolitan Museum of Art, and the Museum of Natural History.
In 1950 my parents took a summer job at Buck's Rock Work Camp, a creative arts camp in New Milford, CT. It was there I learned to play guitar, and it was there, in 1955, that I was turned on to the banjo.
The camp also supported the NRA Junior Shooting program through which I developed a lifelong interest in shooting and guns.
Although I went to high school in Yonkers, all my friends were those from the summer, and I spent my weekends in New York City hanging out with my friends at Washington Square Park listening to and playing folk music.
I wanted to be an industrial designer since the age of 4. In 1959 I began my training as an industrial designer at Pratt Institute, in Brooklyn NY.
Upon graduation in 1963, I worked for a number of firms in the NYC area as a product and packaging designer. In 1967 I moved to New Jersey to work at Creative Playthings.
Concurrent with all my design activity, I was still playing banjo. I formed the New York Ramblers with some friends, and spent my summer vacations going to the fiddle conventions in Asheville, NC and Galax, VA.
Always interested in cars (what industrial designer isn't?), I spent part of the summer of 1966 with a friend, Eric Camiel, racing his Lotus 7 at Lime Rock, CT, Bridgehampton, NY, and Bryar, NH.
The Creative Playthings job served as a catalyst for my becoming interested in education. In 1969 I took a position as Associate Professor of Design at the Philadelphia College of Art, now the University of the Arts.
While in Philadelphia I discovered the pedal steel guitar, built my own, played in several country bands, and wrote two books about playing the instrument.
In 1971 I was introduced to homeopathic medicine by Raymond Seidel, MD, HMD, who became my physician. I took the National Center for Homeopathy's summer course in 1980. I was elected to the Board of Directors of the National Center for Homeopathy in 1982. I have been the editor of the NCH newsletter, Homeopathy Today, since 1984. I served as registrar of the NCH Summer School from 1981 through 1987, and served as dean of the program from 1988 until 1992. I was appointed NCH Board Member Emeritus in 1997.
I am also a member of the Homeopathic Pharmacopoeia Convention of the United States (HPCUS).
In January 1992 I was asked to come to NZ to consult with the Wellington College of Homoeopathy about their curriculum. It was winter in Philly and summer in NZ. I had a month off school. They offered to pay for the plane ticket. I went. And I met the Principal, Gwyneth Evans. We married in 1994.
I moved to Tawa, New Zealand in 1995. Just a short drive north of Wellington, I reside with my homeopathic library of 2,000 volumes, 4,000 vials of historical remedies, and a soon to be cataloged collection of homeopathic ephemera.
With my wife, Gwyneth Evans, I am a co-director of the Wellington College of Homoeopathy. I edit Homoeopathy NewZ, a magazine of homeopathy in New Zealand.
(It is with sadness that we let you know that Julian passed away June 12, 2005 peacefully at his home along side his wife, Gwyneth. - DH)
This web site has been designed by Doug Hoff and is hosted and maintained by Surity Web Design.